CLM East of Heaven Healing Event
September 15-16, 2017 ~ Morristown, NJ
Theme: Let's Get Our Joy Back!!
---
Join Padre Paul Funfsinn and his special guests, Rev. Kerry Chinn and Rev. Susan G. Chamberlain, PhD for the CLM East of Heaven Healing Event at the Center for Spiritual Living, Morristown, NJ. Save by registering for the Complete Event ($120, a $10 savings), or attend Friday Evening Only ($40) or All Day Saturday Only ($90).
---
Event Details
FRIDAY - September 15, 2017 - 7:00pm - 10:00pm
SATURDAY - September 16, 2017 - 9:30am - 5:00pm
(doors open one hour early)
SAVE $25 when you purchase the Combination of the Friday Night Healing Service with the ALL Day Saturday "East of Heaven Healing Event." Limited Space Available! Last year we nearly sold out for the East of Heaven Event and this year we do expect to SELL OUT because of the healings that took place. The Presence was so palitiable for everyone present!
Meals are on your own on Saturday. No Refunds after September 01, 2017!
There will no physical tickets sent to you for those who register for this event. Your name will be listed at the Registration Table upon entering the conference room.
Location
Center for Spiritual Living
331 Mt Kemble Ave
Morristown, NJ 07960
Phone: 973-539-3114
Website: http://cslmorristown.org/wp/
The Center for Spiritual Living in Morristown, NJ is located 30 minutes Southwest of the Newark Liberty International Airport (EWR).
Our Presenters
Padre Paul Funfsinn
Paul is co-founder of Celebrating Life Ministries with Ron Roth. Paul has a presence and power that moves people to tears when they are near him because of his relationship with the Divine. Experience his Love of the Father and Divine Mother and then watch your spiritual gifts begin to manifest in your own innate healing gifts. Leading prayer & healing services is his strength where signs and wonders follow.
Padre Paul has studied and worked along side of his spiritual mentor, Ron Roth, for over twenty-eight years until his passing. Paul now assumes the role of Spiritual Shepherd of Celebrating Life Ministries and continues to honor the healing legacy of Ron Roth. At this Four Day Healing Retreat, Padre Paul will share healing stories of how God has used him to "heal the sick" and "set people free" from oppression and negative energies. He will lead participants on this inner healing journey in finding where Heaven illuminates the Earth.
Come and let your hearts be set aflame with love!
Website: www.CelebratingLifeMinistries.com
Email: pfunfsinn@yahoo.com
---
Kerry Chinn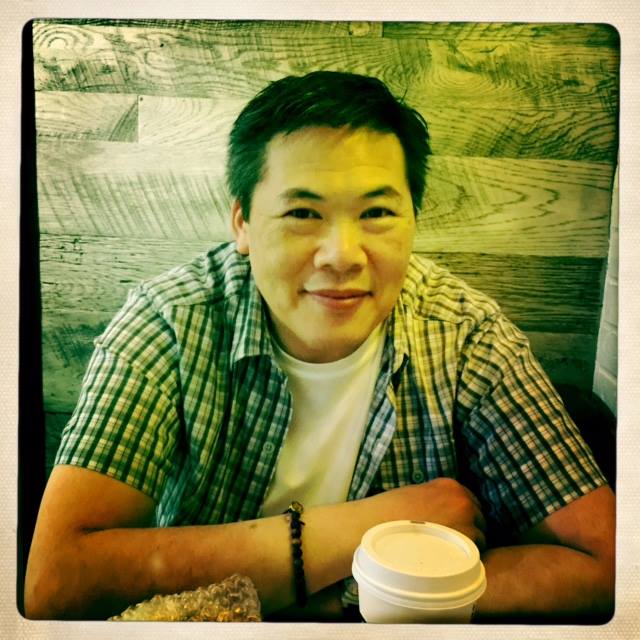 Kerry is a long time Monk and Ordained Spiritual Healer with Celebrating Life Ministries. His all embracing nature and down-to-earth style make him a frequent and popular presenter at CLM events. An Intuitive Healer by profession for over 20 years, Kerry works as a Medium to help people connect to their Higher Self for guidance, healing, wisdom and comfort.
Kerry is also a graduate of the Jaffe Institute of Spiritual & Medical Healing and an Awakened Oneness Trainer by Oneness University. His spirtual pursuits have taken him to John of God in Brazil, Oneness University in India, and numerous sacred sites in Europe and around the world. For the last nine years Kerry has made Sedona, Arizona his place of work and residence. To learn more about his work visit or email:
Website: www.kerrychinn.com
Email: RevKerryChinn@gmail.com
---
Susan G. Chamberlain, PhD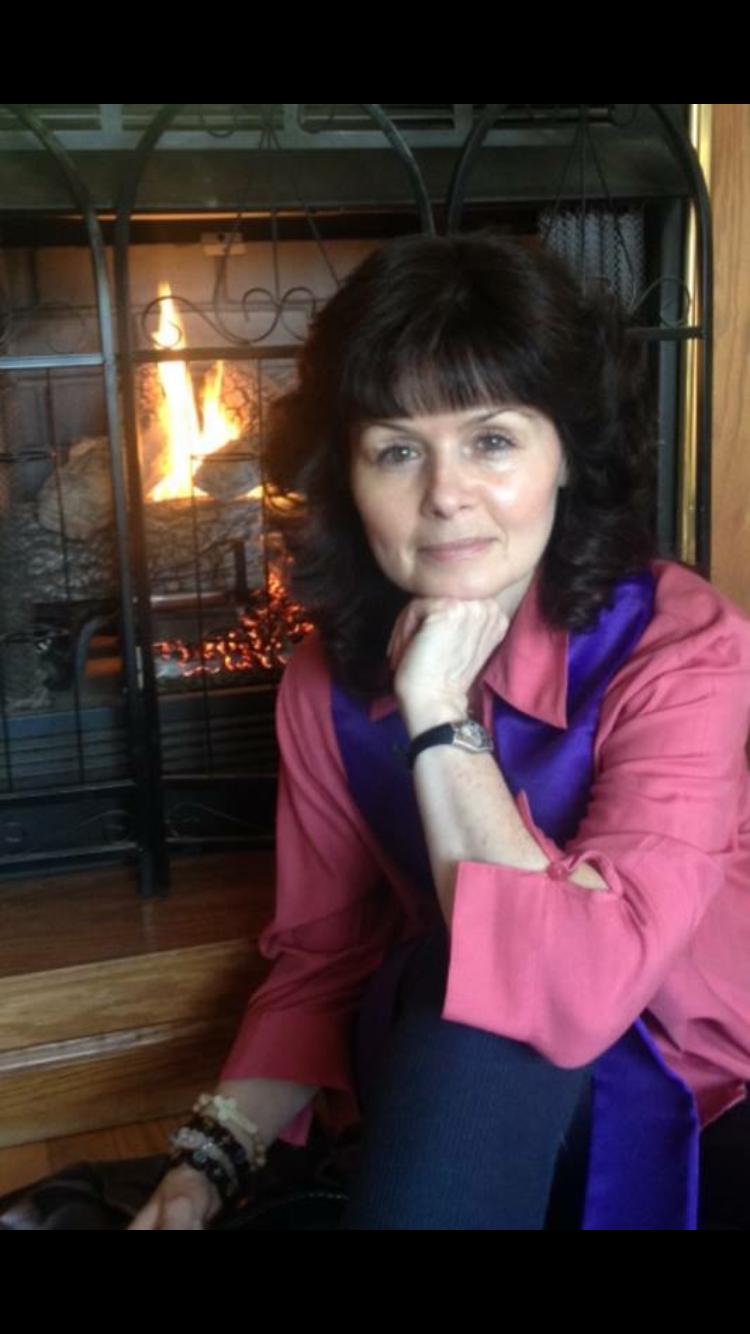 Susan Chamberlain is a long-time CLM member. A mystic, Intuitive Healer, Monk - Spirit of Peace Monastic Community CLM, Ordained Minister of Enlightened Spiritual Healing CLM, Holistic Practitioner - President of 'Spiritual Holistic Services' in service to others, Founder of 'In Heaven Events' - Prayer, Meditation & Healing Grace.
International Published Writer - Luminous Women. Host & Director - 'Spirituality Plus' Staten Island Cable Television. Holistic Intuitive Healer/Angel Reader - Edgar Cayce Center NYC.
To learn more about her work please visit her website shown below:
Website: www.susangchamberlain.com
Email: sgcha22@yahoo.com
---
Transportation
Details forthcoming...
Lodging
For those needing a hotel room please contact your favorite hotel in the Morristown, NJ area. More information to come later!
Fragrance Free Environment
Upon your arrival please refrain from wearing frangrances of any kind out of respect for those who are allergic. Thank you.
Audio and Video Recording
All Celebrating Life Ministries events may be recorded and or photographed. Your participation, in whole or part, may be included in an audio or video program or a media publication to be published by Celebrating Life/Isaac Books. Your completed registration grants permission to Celebrating Life Ministries and Paul Funfsinn to publish or use the recordings or your picture.
IMPORTANT: NO PROFESSIONAL cameras, video or recording equipment are allowed at events unless approved by Celebrating Life. Feel free to use your digital cameras, smartphones and tablets to post to your Facebook, But NO videos will be allowed to be posted on any media boards/pages of any parts of the Healing Services, which includes Twitter and Instagram accounts.
CLM Information
We are looking forward to seeing you at the event. If you have any questions please feel free to contact CLM.
Celebrating Life Ministries
P.O. Box 1064
La Salle, Illinois 61301
Phone: 815-224-5730
Website: www.CelebratingLifeMinistries.com
CLM Contact:
Paul Funfsinn: pfunfsinn@yahoo.com
About Celebrating Life Ministries:
The CLM Registration Fee is a 100% donation to our Ministry and is tax deductible.
Celebrating Life Ministries is a 501(c)3 non-profit organization. All contributions to our organization are tax deductible, as CLM is classified as a public charity under section 509(a)(2) of the Internal Revenue Service Code.
What others have said...



"The Spring Retreat was a moving, heart-filling, life changing event this past weekend. Thank you! Thank you!"


"I feel my personal connection with God so strongly again. I feel him flowing through me and in me and as me and as the world and everyone else. My heart is open to God again and I am in a flow of his love. When I pause and revel in His presence I find myself smiling and laughing for no reason. At the retreat I was able to sing again like my young self, ecstatically praising Him and loving him. My body was moved by Him and I wanted to cry from joy many times."


"It was an incredible 4 days! You probably don't remember, with everyone leaving at the time, but I shared with you that it had a profound effect on me. I have indeed been able to return to "stillness" and sit with the Divine… MUCH more easily than prior to the Retreat and also really have internalized Jesus… much closer … a true friend. Thank you, thank you!"


"The first night of the retreat you talked about being broken in order to be rebuilt by the Holy Spirit. Both my brother and I were amongst the first to be called up to receive a blessing. Somehow we ended up standing next to each other, both of us in a bit of a daze and neither of us knowing what to expect. I remember holding onto his hand, my eyes closed. When you came to me, you said something like, "Let go of his hand. We come as individuals, not to carry our family. Surrender, let it be." I began sobbing and shaking, because some of my biggest fears are around separation, responsibility for my loved ones and potentially losing them as I continue on my spiritual path. When you asked me to let go, I fell to the floor in tears and couldn't move my body for quite some time. After the retreat, upon returning home I noticed that my "normal" triggers weren't lighting me up. I was also aware of an increase in the flow of love between myself, my children and my husband. Today Divine Presence is with me at work. I learned that God is good, that he is everywhere and that he truly wants what is best for each of us."


"I experienced a feeling of Love for God and Self that was stronger than anything else/all secondary relationships, and this Love is getting stronger. It was the first time I experienced such a palpable feeling that had such strength, knowingness and grace with it, that I know that I am fully supported in my journey of living centered in my relationship with God. I love witnessing how God works in such playful and unexpected ways, yet always hearing us as we are learning to better hear Him/Her. I learned that just being Me is enough, and that is my service."
Co-founders Paul Funfsinn (L), Spiritual Leader and Director of Celebrating Life Ministries and the late Ron Roth (R), Spiritual Shepherd Emeritus.

Join CLM's Mailing List
Safe & Secure
Online Payments